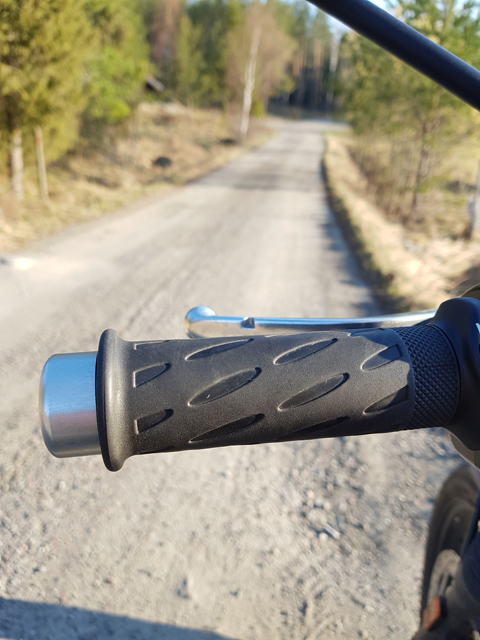 En del mornar är bättre än andra. Det är såna när solen skiner. Man ska åka ut och göra något en bit bort, ganska tidigt. Detta, mina vänner, är ett tillfälle som öppnar en möjlighet att köra Triumph. Så att man på ett enkelt sätt kan smita förbi köerna på Essingeleden och spara in massor av restid. Med denna intjänade tid finns dessutom utrymme för en rejäl omväg. Då kan man hamna på såna här fantastiskt fina platser. Livskvalitet.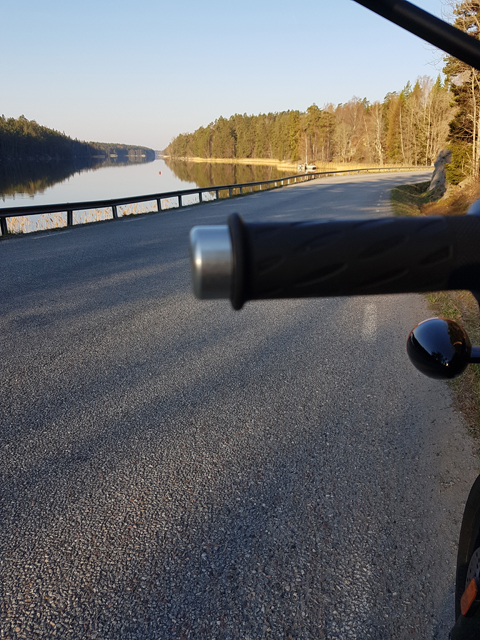 The road not taken (Robert Frost)
TWO roads diverged in a yellow wood,
And sorry I could not travel both
And be one traveler, long I stood
And looked down one as far as I could
To where it bent in the undergrowth
Then took the other, as just as fair,
And having perhaps the better claim,
Because it was grassy and wanted wear;
Though as for that the passing there
Had worn them really about the same,
And both that morning equally lay
In leaves no step had trodden black.
Oh, I kept the first for another day!
Yet knowing how way leads on to way,
I doubted if I should ever come back.
I shall be telling this with a sigh
Somewhere ages and ages hence:
Two roads diverged in a wood, and I—
I took the one less traveled by,
And that has made all the difference.